Workshop Chairs

Joseph Barjis
PhD, SAFe® 5.0 SPC, PMP IBM Data Science Professional  MIT Digital Transformation Certificate
Joseph Barjis, an academician and industry leader in Lean-Agile Transformation with 20+ years of experience from Europe to Silicon Valley, start-ups to Fortune 50, top research universities to top consulting companies (PwC, IBM, Cognizant) across domains such as Software Engineering, Banking and Financial Services, Insurance, Aerospace, Manufacturing, Academia, and more.

Dr. Barjis planned, prepared, and coached a dozen of Agile Transformation programs, trained over 2000 students and professionals in academic and corporate settings, including 300+ professionals in Agile certification courses. 

Published over 25 journal articles and editorials in high impact journals; 17 book chapters; 18 edited books- proceedings; 10 Special Issues Editor; 60+ papers in peer refereed conference.

He developed series of new courses, including two iconic courses in the heart of Silicon Valley, San Jose State University: Agile System Engineering; Enterprise Engineering.
Eduard Babkin is a tenured professor in the Department of Information Systems and Technologies of National Research University Higher School of Economics (HSE Nizhny Novgorod, Russia), where he takes a position of the head in the research laboratory of theory and practice of decision support systems (TAPRADESS).

Also Eduard Babkin has been working in IT industry, he has more than twenty years of practical experience in architecting, software design and project management of complex distributed information systems.

In 1993 Eduard Babkin obtained BS degree in Informatics and started the academic carrier as a lecturer. In 2007 Eduard Babkin obtained his PhD degree in Computer Science in National Institute of Applied Sciences (Rouen, France). Since that time he has been carried out scientific research in enterprise engineering, multi-agent systems, knowledge management as a principal investigator or a team lead of various grant-supported scientific projects. Key results of the research were published in more than 60 peer-reviewed papers and several books.

Currently Eduard Babkin is mostly interested in multidisciplinary studies where advances of conceptual modelling, distributed algorithms and multi-agent systems were fused with corresponding domains of sociology and economics. He also provides courses in System Analysis, Decision Support Systems and Conceptual Modelling within the Business-Informatics master program, as well as supervises two PhD students.

Dr. Russell Lock is a Senior Lecturer in the Department of Computer Science at Loughborough University, and Senior Tutor, overseeing pastoral care within his department. Following completion of his RCUK EPSRC funded PhD at Lancaster University, in 2005 Russell moved to St Andrews University, taking a research post on the RCUK EPSRC INDEED project. In 2010 Russell took a permanent position as a lecturer at Loughborough University.

The research Russell completes is applied, with an emphasis on bridging the gap between academic theory and industrial practice. His current research interests include socio-technical systems modelling/analysis, augmented reality & sensor systems.

He is currently responsible for a number of research projects, including an innovate RCUK KTP with SmartRoof on design process optimisation, and a RCUK AHRC project on Kinesemiotics in collaboration with the DFG and the University of Bremen.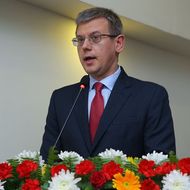 Pavel Malyzhenkov is an Associate Professor in the Department of Information Systems and Technologies of National Research University Higher School of Economics (HSE Nizhny Novgorod, Russia), where he takes a position of the Academic Chief of the Master Programme in "Business Informatics"

In 1996 Pavel Malyzhenkov obtained BS degree in Business Informatics and Automated Management Systems. In 1999 and 2011 he obtained the Ph.D. degrees in Russia (State University "Lobachevskiy", Nizhni Novgorod) and Italy (University of Florence) respectively. His research interests regard the studies in enterprise engineering field with particular reference to flexible organizational models and advanced methods of business value creation.

Originally a master in computer and software engineering, Vojtěch (Vojta) Merunka became a Ph.D. in 1998 in data processing and mathematical modeling. Since 2005 he is an associate professor in information management at the Czech University of Life Sciences, Faculty of Economics and Management and the Czech University of Technology in Prague, Faculty of Nuclear Sciences and Physical Engineering where he teaches software engineering and information management. He has fifteen years of experience from the international management and consulting company Deloitte.

Vojta is a founding member of the EOMAS (enterprise organisation modeling and simulation) workshop and the SIGMAS (special interest group on modelling and simulation) at the AIS which are contents predecessors of MOBA. Vojta is professionally interested in object-based programming languages and object-oriented methods and tools for modeling and simulation, is primarily involved in the pure object-oriented programming in Smalltalk, Apple technology, and is an co-author of the BORM method on the object-oriented analysis and simulation of organisational and business systems based on finite-state automata.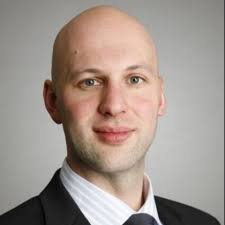 Dr. Robert Pergl is an Associate Professor at Department of Software Engineering, Faculty of Information Technologies of Czech Technical University in Prague, Czech Republic, where he founded "Centre for Conceptual Modelling and Implementation", a group focusing on research, development and applications of methods and tools for ontological engineering, enterprise engineering, software engineering and data stewardship.

Apart from his publishing work, Dr. Pergl is also a representative in the CIAO! Enterprise Engineering Network and National Node Committee member of ELIXIR Czech Republic.
Program Committee
| | | | |
| --- | --- | --- | --- |
| Firstname | Surname | Affiliation | Country |
| Eduard | Babkin | Higher School of Economics in Nizhni Novgorod | Russia |
| Joseph | Barjis | San Jose State University | USA |
| Anna | Bobkowska | Gdansk University of Technology | Poland |
| Alexander | Bock | University of Duisburg-Essen | Germany |
| Luiz Olavo | Bonino | University of Twente | The Netherlands |
| Mahmoud | Boufaida | Mentouri University of Constantine | Algeria |
| Simona | Colucci | Politecnico di Bari | Italy |
| Peter | de Bruyn | University of Antwerp | Belgium |
| Francesco | Donini | Università della Tuscia | Italy |
| Samuel | Fosso Wamba | NEOMA Business School | France |
| Sérgio | Guerreiro | Técnico Lisboa | Portugal |
| Giancarlo | Guizzardi | Free University of Bozen-Bolzano | Italy |
| Georg | Grossmann | UniSA STEM | Australia |
| Kristina | Hettne | Leiden University | The Netherlands |
| Frantisek | Hunka | University of Ostrava | Czech Republic |
| Rossi | Kamal | Kyung Hee University | Korea |
| Dmitry | Kudryavtsev | St. Petersburg University | Russia |
| Alexei | Lapouchnian | University of Toronto Computer Science | Canada |
| Yann | Le Franc | E-Science Data Factory | France |
| Russell | Lock | Loughborough University | United Kingdom |
| Pavel | Malyzhenkov | Higher School of Economics in Nizhni Novgorod | Russia |
| Peter | McQuilton | Oxford University | United Kingdom |
| Vojtech | Merunka | Czech University of Life Sciences | Czech Republic |
| Martin | Molhanec | Czech Technical University in Prague | Czech Republic |
| Peter | Mutschke | Leibniz Institute for the Social Sciences (GESIS), Cologne | Germany |
| Maria | Ntaliani | Agricultural University of Athens | Greece |
| Gautham | Pallapa | VMware | USA |
| Josef | Pavlíček | Czech University of Life Sciences | Czech Republic |
| Petra | Pavlíčkovà | Czech Technical University in Prague | Czech Republic |
| Robert | Pergl | Czech Technical University in Prague | Czech Republic |
| Patrizia | Ribino | ICAR Institute of National Research Council | Italy |
| Ben | Roelens | Gent University | Belgium |
| Victor | Romanov | Russian Plekhanov University | Russia |
| Gustavo | Rossi | Lifia | Argentina |
| Adrian | Rutle | Bergen University College | Norway |
| Erik | Schultes | GO FAIR International Support and Coordination Office | The Netherlands |
| Janis | Stirna | Stockholm University | Sweden |
| Steven | van Kervel | Formetis BV | The Netherlands |
| Michal | Valenta | Czech Technical University in Prague | Czech Republic |
| Michaël | Verdonck | Ghent University | Belgium |
| Jan | Verelst | University of Antwerp | Belgium |